Be My Eyes is an app connecting blind and sighted people for on-demand calls. In an effort to sign up more blind users, we learned how to appeal to the experience of living life in accessibility mode.
This was the winning campaign of Griffin Farley's search for Beautiful Minds, a weekend long strategy competition hosted by BBH NY.
The first campaign to engage the blind in ways only they can experience.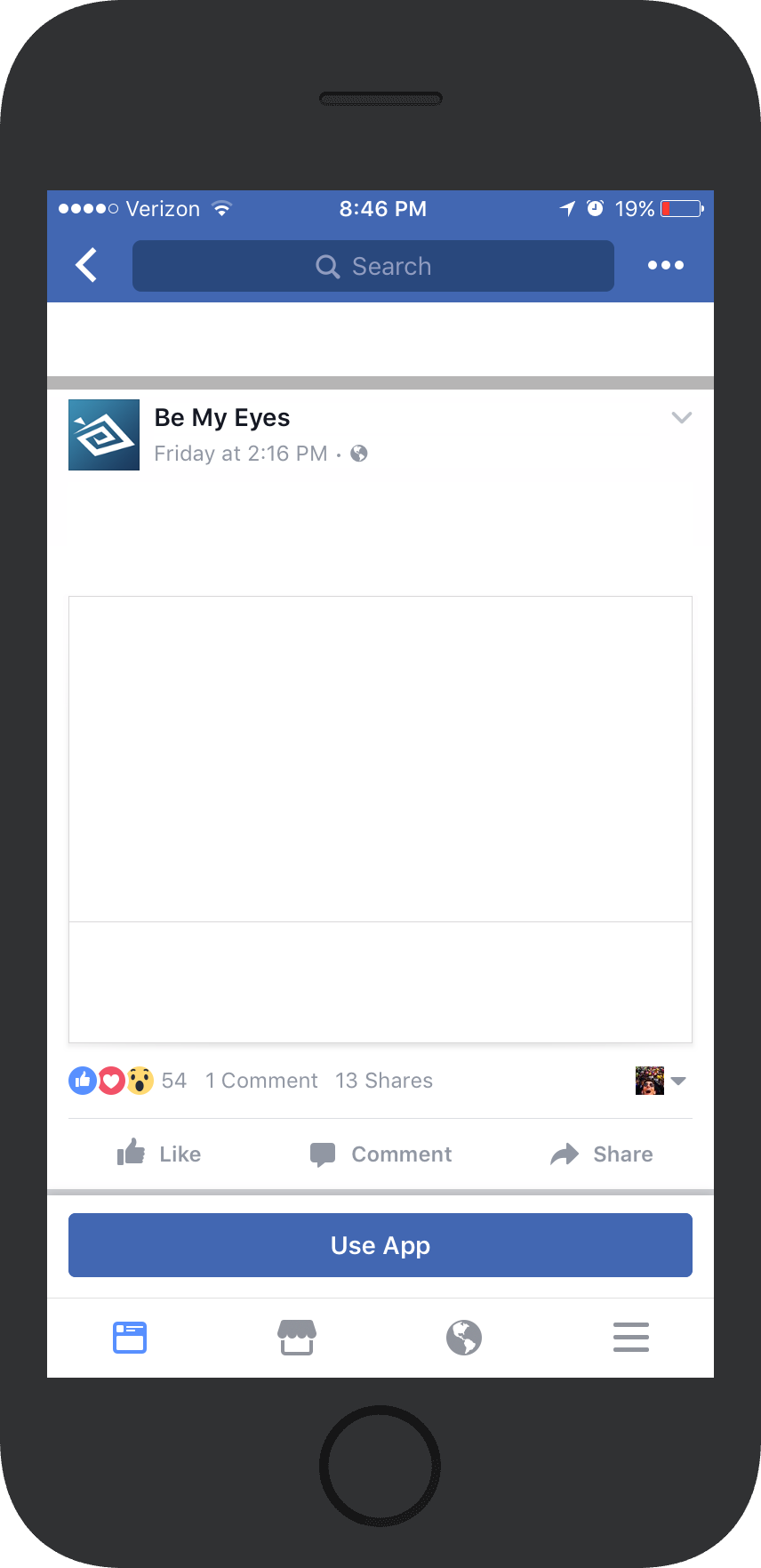 Many blind people use touchscreens with the help of VoiceOver technology which reads hidden meta-data for everything you touch. By embedding a unique recording, we can be sure that only those with Accessibility Mode turned on will receive this message.
TV and Pre-roll
90% of the blind community can still see light. This pre-roll and TV spot will brighten with time to stimulate the blind viewer much like a bright screen or sunlight naturally does.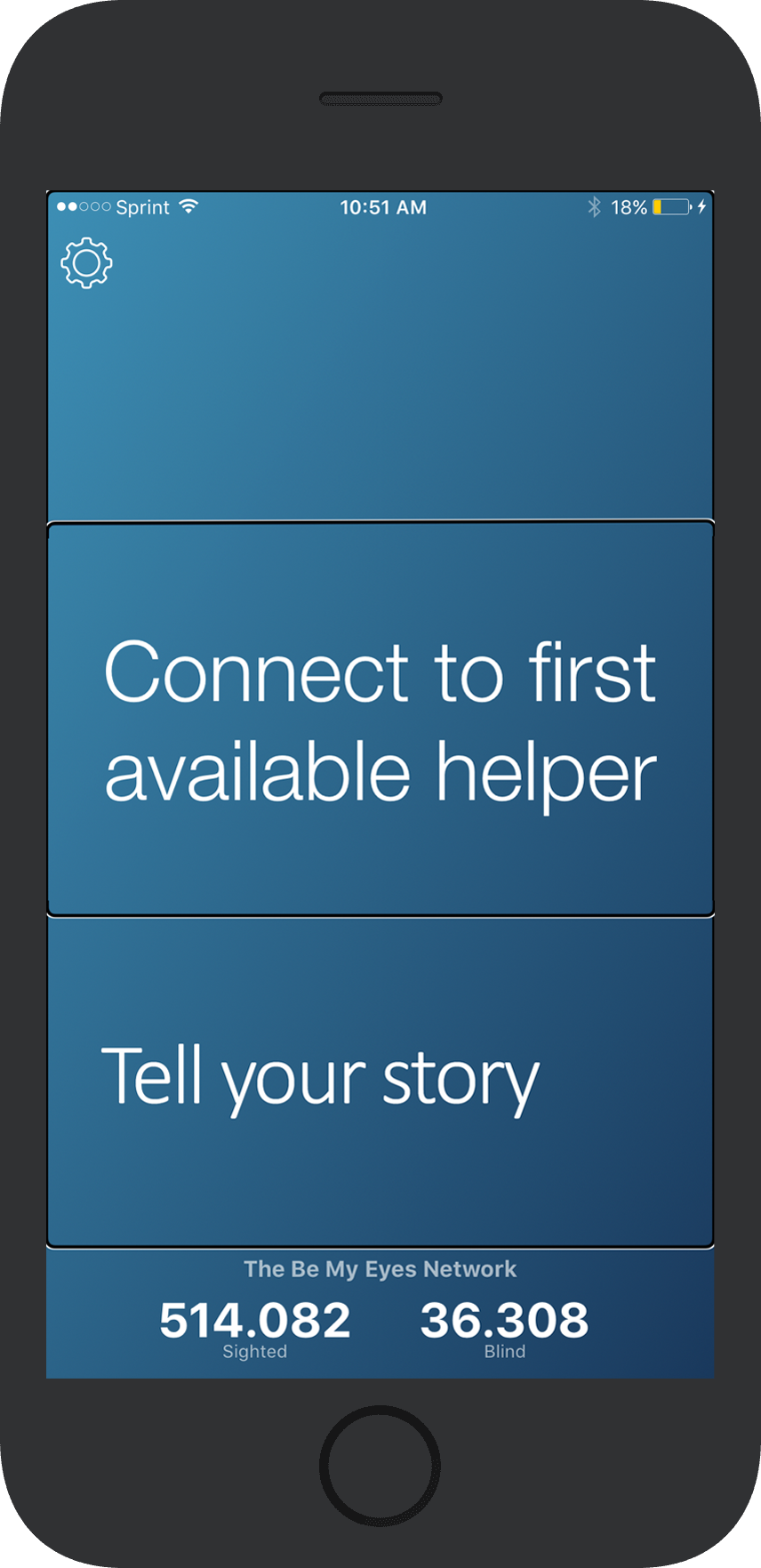 An additional app functionality allows blind users to share their story as an audio recording. These sound bites will in turn be used as organic material for the aforementioned social executions.